Hayel Saeed Anam (HSA) Group: The Power of Giving in the Pursuit of Sustainability
Interview with Abdul Jabbar Hayel Saeed, Chairman and CEO of HSA Group,
and Nabil Hayel Saeed Anam, HSA Yemen's Managing Director and Board Member of HSA Group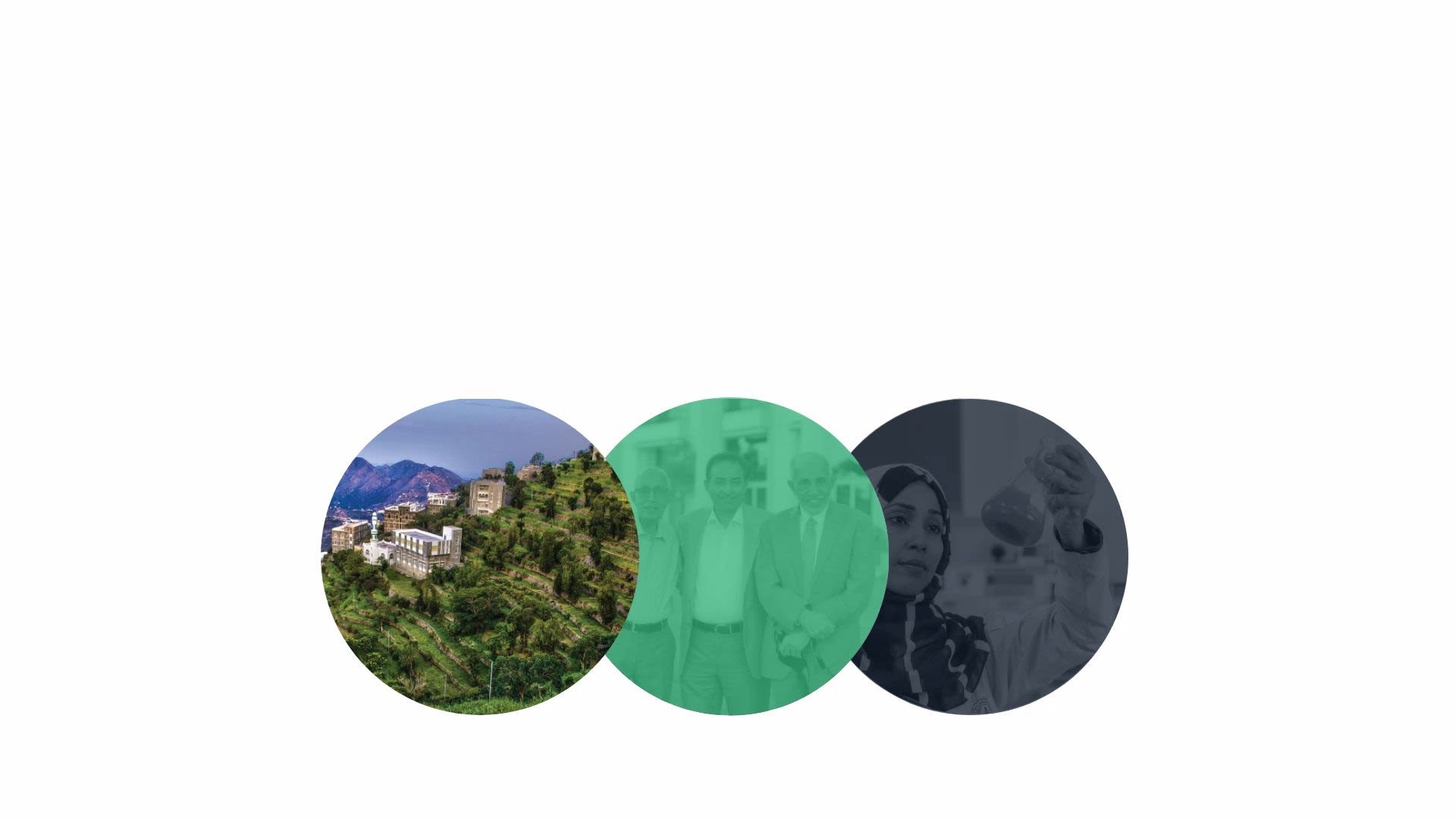 By Lee Hoverd
For the Hayel Saeed Anam (HSA) Group, Yemen's leading family-owned company and one of the largest multinational businesses in the Middle East, being a force for good is part of its founding values. Established in 1938, the family company has overcome many trials, not least of which has been Yemen's devastating civil war. With a deep commitment to the country and its people, HSA Group has adopted United Nations Sustainable Development Goals specifically to combat the hunger, poverty and other ravages the recent years have wrought.
---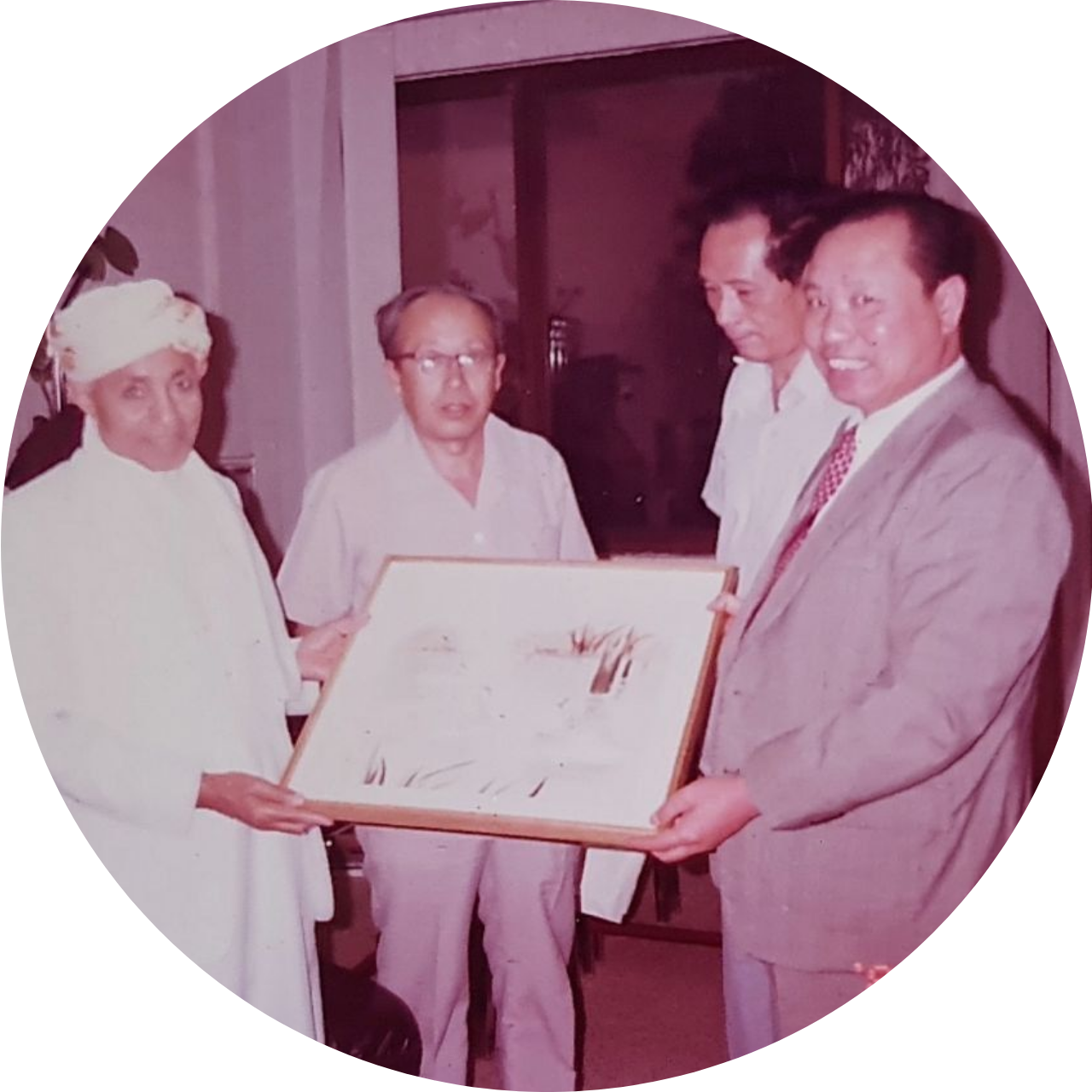 A lot of people who knew my father at the time, they were very sceptical that my father will get into a business, because they know that my father is a very kind person that gives a lot. They say, "How can you be a businessman when you are giving a lot of money to other people? How will you be able to build the business?" But he proved otherwise. And he always believed that by giving, you will get back.
Abdul Jabbar Hayel Saeed is the Chairman and CEO of HSA Group, and Nabil Hayel Saeed Anam is HSA Yemen's Managing Director and Board Member of HSA Group. They have seen the economic and human toll felt throughout Yemen during a particularly fractious time in its history. But they have also seen how the generous spirit of their father and family coupled with innovative thinking can transform obstacles into opportunities for the people of Yemen. Guided by the same values of compassion and community spirit the company was founded on, the Hayel Saeed family has always made social responsibility a prominent pillar in the family firm's operations.
We spoke with Abdul Jabbar Hayel Saeed and Nabil Hayel Saeed Anam about their family's extraordinary journey and how events in Yemen have and continue to inform many of the strategic decisions HSA Group makes. Nabil talks about his optimism for the future, evident in the company's ambitious three-year business transformation initiative, and shares some timely advice for those families having difficulty finding their footing during this period of unprecedented change.
Image: HSA Group flour mills; image courtesy of HSA Group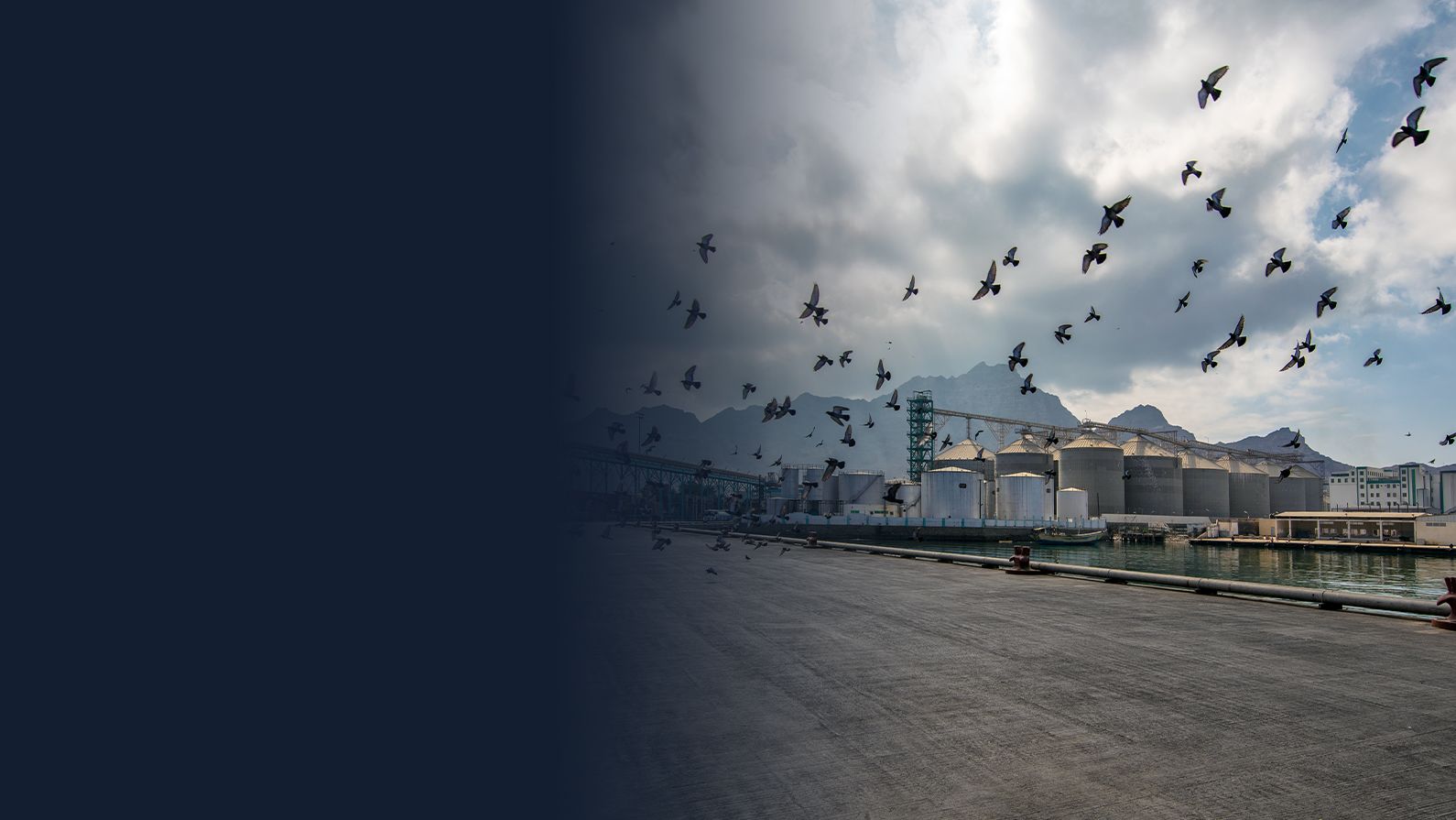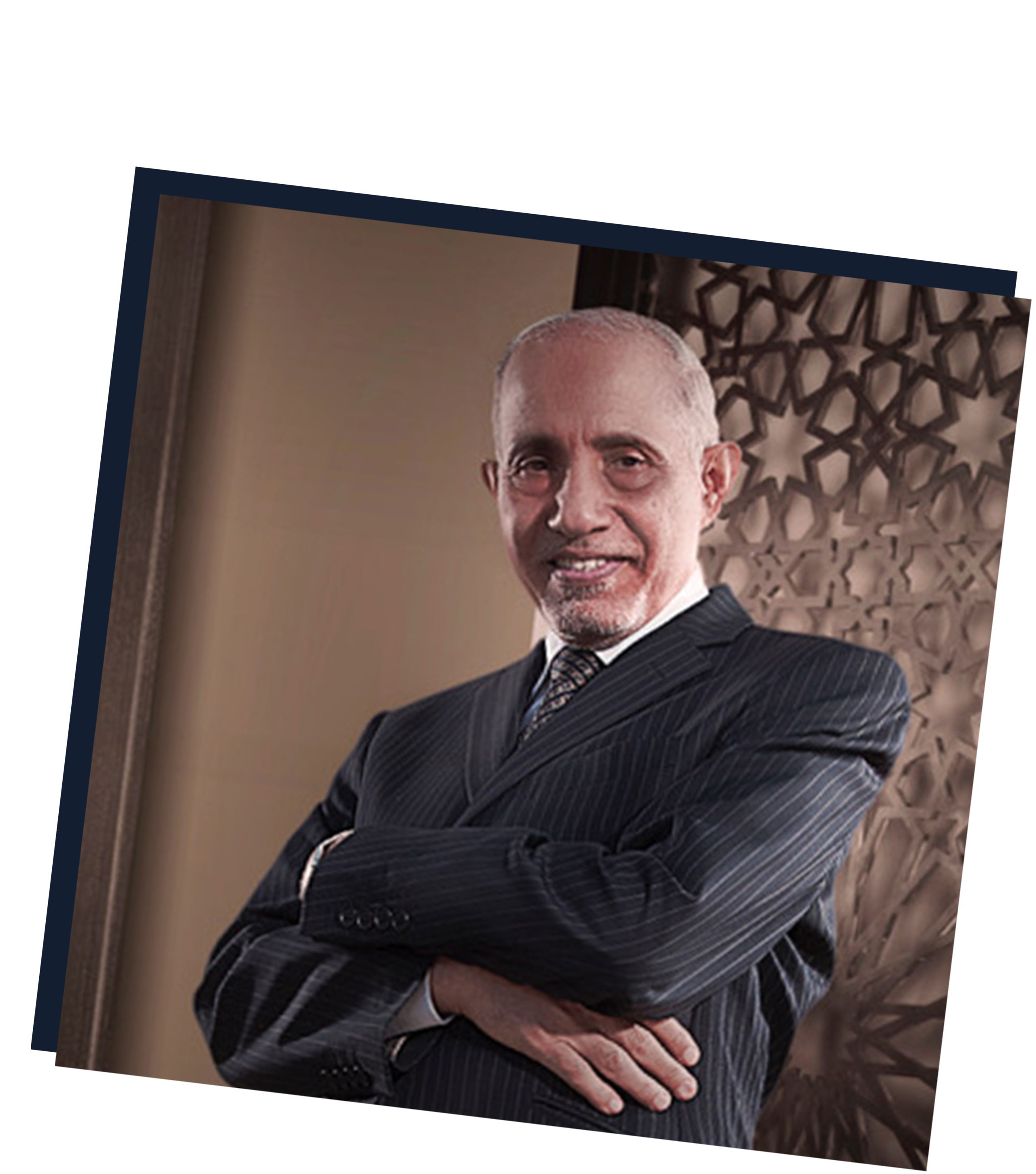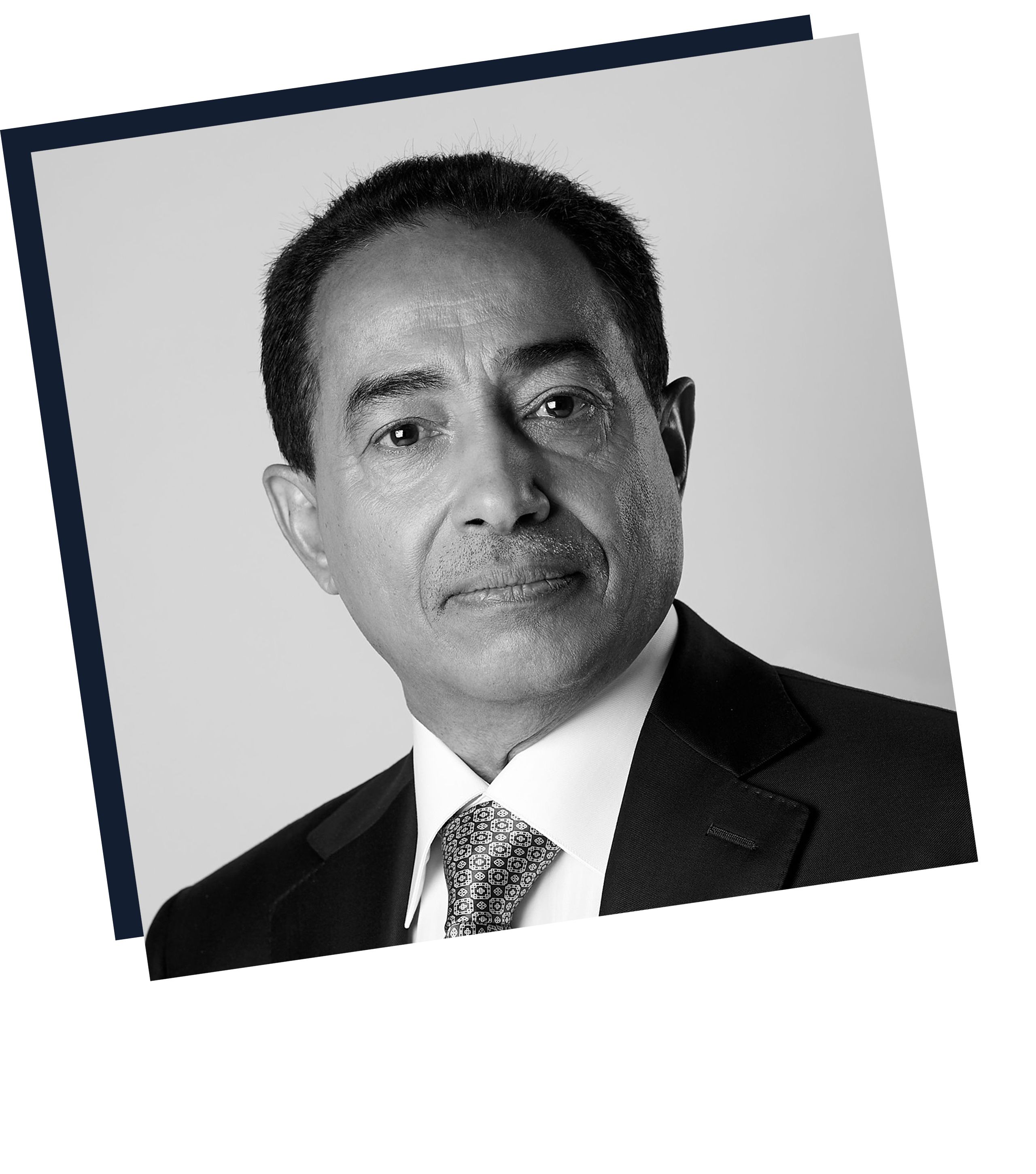 When was the first time you realised that you were part of a business family and that it was doing something special?
Nabil: I remember being six or seven years old and watching my father come back home after a long day working at the small grocery shop in Aden. Every evening, he would sit down with my mother and count the revenue he made that day. He would always set aside some of the money and say, "This is for those in need". It made me feel that we were involved in something special. Even at that young age, seeing that we were a purpose-driven family had a significant impact on me. These values became embedded in all of us.
HSA Group is a vast operation. How do you ensure the values that are important to you as a family stay alive in the company's culture?
Abdul Jabbar: We live in a world where change is the only constant. The founders, my father and his brothers, realised this fact when they decided to involve the eldest members of the second generation, my cousins Ali Mohammed and Saeed Abdo, and later my brother Ahmed Hayel, in managing the business.
The values passed down from the founders have been vital in the development of HSA Group. We thrive on our shared history and are committed to maintaining our family legacy. We are proud to see that our younger generation is getting more and more involved in the business. The values that we have held for almost 85 years are as relevant and dear to them as they are to us. As such, they, no doubt, will continue to work for a better future for our company.
We believe that family businesses offer one of the best models of responsible capitalism. Despite many challenges, we are committed to each and every one of our people, who represent the most critical element of our corporate capital. When your family name is on the front door, your reputation matters. Your everyday choices and decisions matter. And so do those of your people.
Nabil: The company's spirit continues to grow from the roots that were planted by its founders – my father, Hayel Saeed, and his three brothers, Mohamed, Abdo and Gazem. Back in 1938, my father returned from Marseille, where he worked as a coal lumper. Many who knew my father were sceptical that he'd be successful in business because of his kind and generous nature. They didn't have his vision and failed to see how a company could be built by giving back. But my father's way of doing things also meant others trusted and respected him. As a result, he was able to grow the business on his reputation.
My father died at 88 and spent the last 40 years of his life taking care of people. He was an extraordinary person that firmly believed in doing good. He instilled values such as compassion, kindness and honesty in us and our business. My father also believed it was important to live simply and humbly. We continue to be guided by that philosophy and believe that when you do good, you will also do well.
Image: The company is the largest private employer in Yemen and employs a workforce of over 35,000 worldwide. Image courtesy of HSA Group.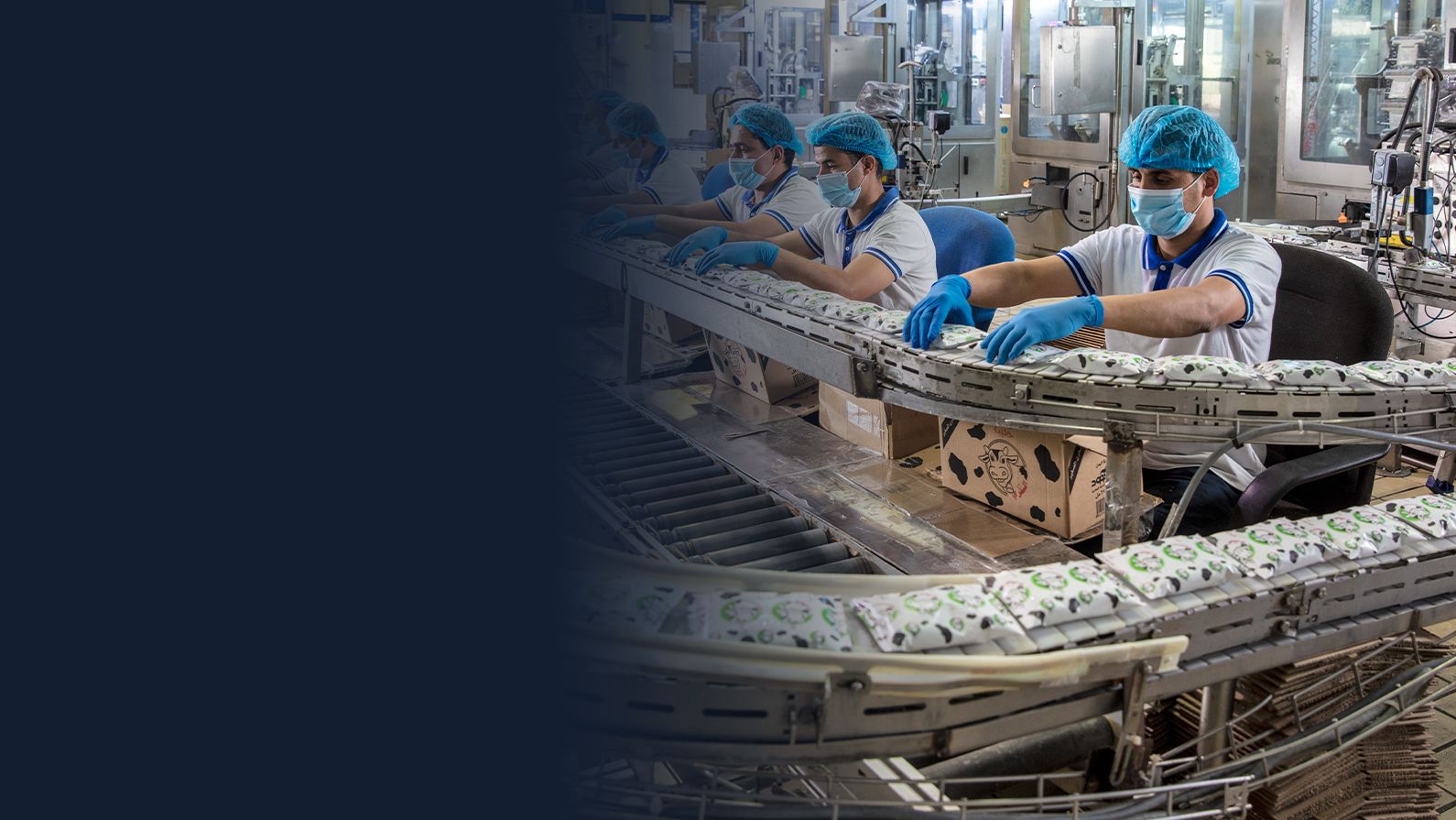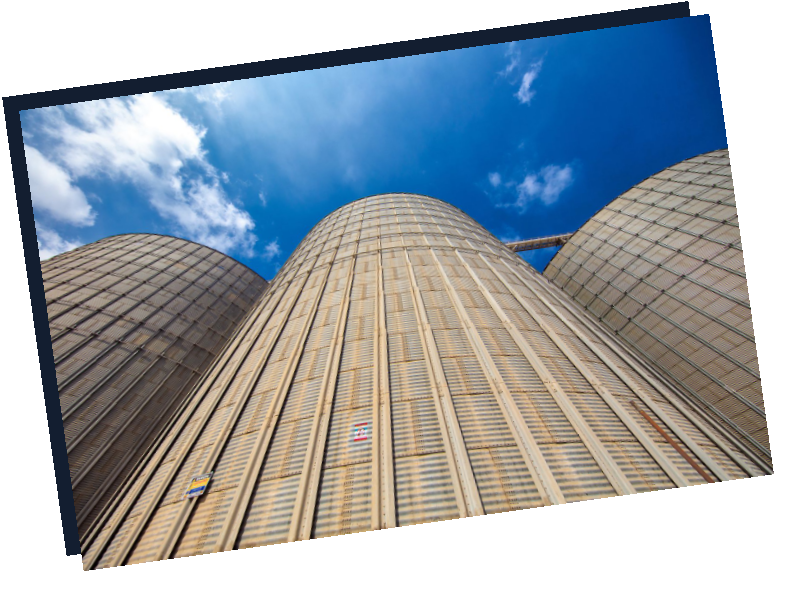 Both your organisation and home country have been confronted with many challenges over the years. What early strategic choices do you feel were made that enabled your business to excel and, ultimately, reach its current level of success?
Abdul Jabbar: Throughout our history, we have been tested with different kinds of challenges. We had to react fast, withstand hardship and adapt in the face of those challenges. A major shift in the political landscape in Yemen motivated my father, his brothers and other family members to completely change the trajectory of the business during the 1960s and 1970s. The business was founded in the city of Aden, which was flourishing at the time. It had the world's third-largest port and was a very busy hub. Our family business was also thriving, but when the British left in 1967, there were conflicts between different political factions throughout Yemen.
In Aden, an authoritarian system was established and property confiscated, causing many to flee. HSA businesses were nationalised, so my father and other family members chose to go north and put their efforts into a business the family had established, leaving everything behind. Overcoming these challenges taught us a lot about the value of making bold choices and being willing to adapt for the sake of growth.
Nabil: During the 1970s, with the arrival of industrialisation in Yemen, my father and his brothers saw an opportunity. Still, it was their forward-thinking approach that enabled them to act and benefit from it. At the time, there was not a single crane in Yemen, so the heavy equipment needed to build our factory was brought in from abroad.
The family made the strategic decision to get specialist advice so they could grow the business. I believe that changed everything for us. With the help of partners and a resilient organisational structure, my father and his brothers established the framework that would allow the company to prosper.

More Sustainability stories:

We do a lot of things already in trying to help the people. But I think the most important is that we focus mainly on building capacity and really helping the people to learn how to create businesses and to live a decent life without having really to rely on aid.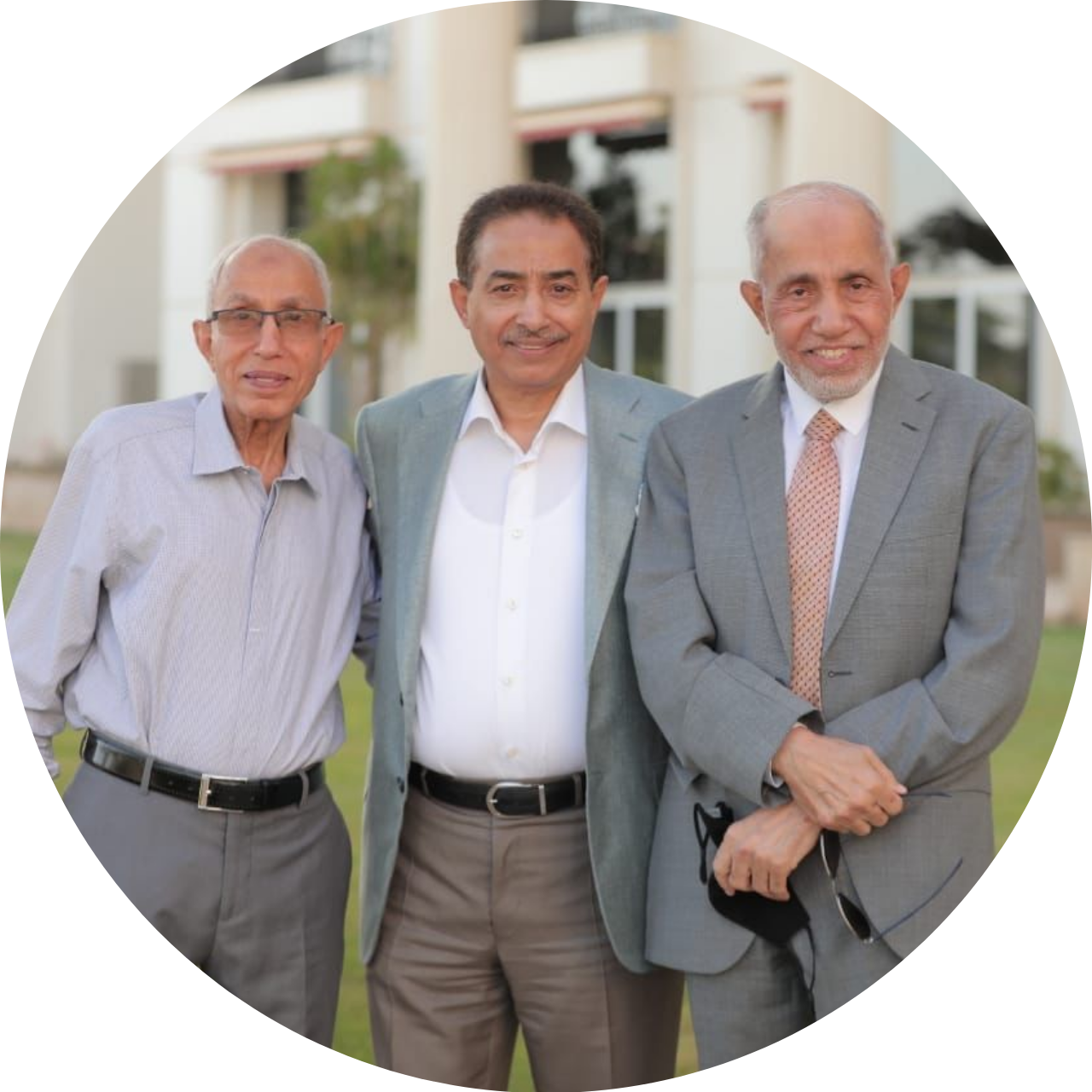 How did that growth manifest itself in expansion outside of Yemen?
Nabil: The international expansion was a key component in the family's long-term vision for the business, especially as conflict erupted between the north and south in Yemen. They made their first move into Dubai, then London, then Southeast Asia, Saudi Arabia and Egypt. Today, we count over 35,000 employees globally, also operating in Africa and many other places in the world. I believe this exposure to international markets has helped us a great deal. It has enabled us to understand the dynamics and changes that impact markets globally. But I think the most important realisation is how a vision, the courage to act on that vision, and a belief in doing good in the world can deliver great results. Our company grew steadily for decades as a result of that philosophy.
We reached another important milestone in the early 2000s. My cousin Ali Saeed, who was the Chairman, my brother, Ahmed Hayel, who was Vice Chairman, and my brother Abdulrahman Hayel created a five-year plan to expand our business further. It echoed the same forward-looking vision that our company had been built on. The same trust that served my father and his brothers long ago helped us gain the support we sought and fuelled our expansion.
What was the methodology you used to transition the philanthropy that HSA and your family had always been known for into operational goals, such as the UN Sustainable Development Goals or ESG initiatives?
Nabil: As the civil war that began in 2015 made things increasingly worse for the people of Yemen, we started to think about structures and goals that could improve the quality of life. We already had our philanthropic arm, HSA Foundation, which was created in the 1990s and had done much work in many different areas such as education, health care, vocational training and infrastructure projects.
The UN SDGs are an excellent platform to focus the private sector towards making long-term contributions to the societies and communities we serve; they are globally recognised, and their objectives are closely aligned with our philosophy. We wanted to build on that legacy, so we chose three Sustainable Development Goals that we felt would serve our country and communities best. Together, we chose to focus on Goal 2: Zero Hunger, Goal 8: Decent Work and Economic Growth, and Goal 9: Industry, Innovation and Infrastructure, and developed a plan to incorporate them into our business.
Of course, we still have a long way to go. Still, I think the most important area of focus for us is building capacity and helping people learn how to live and create their own businesses and opportunities.
Historically, Yemenis have always been hardworking people; it's in our DNA. But recently, hunger, unemployment and economic stagnation have created huge obstacles. We realised that to help people living on the very basics, we could create healthy and more vitamin-enriched foods.
Today, our products are much healthier than many that come from outside the country. Contributing this way to society aligns with our values, but it also helps us maintain our strong reputation and supports our market position.
Image 1: HSA's cutting-edge production lines enable the company to deliver high-quality products to communities across Yemen and beyond. Image courtesy of HSA Group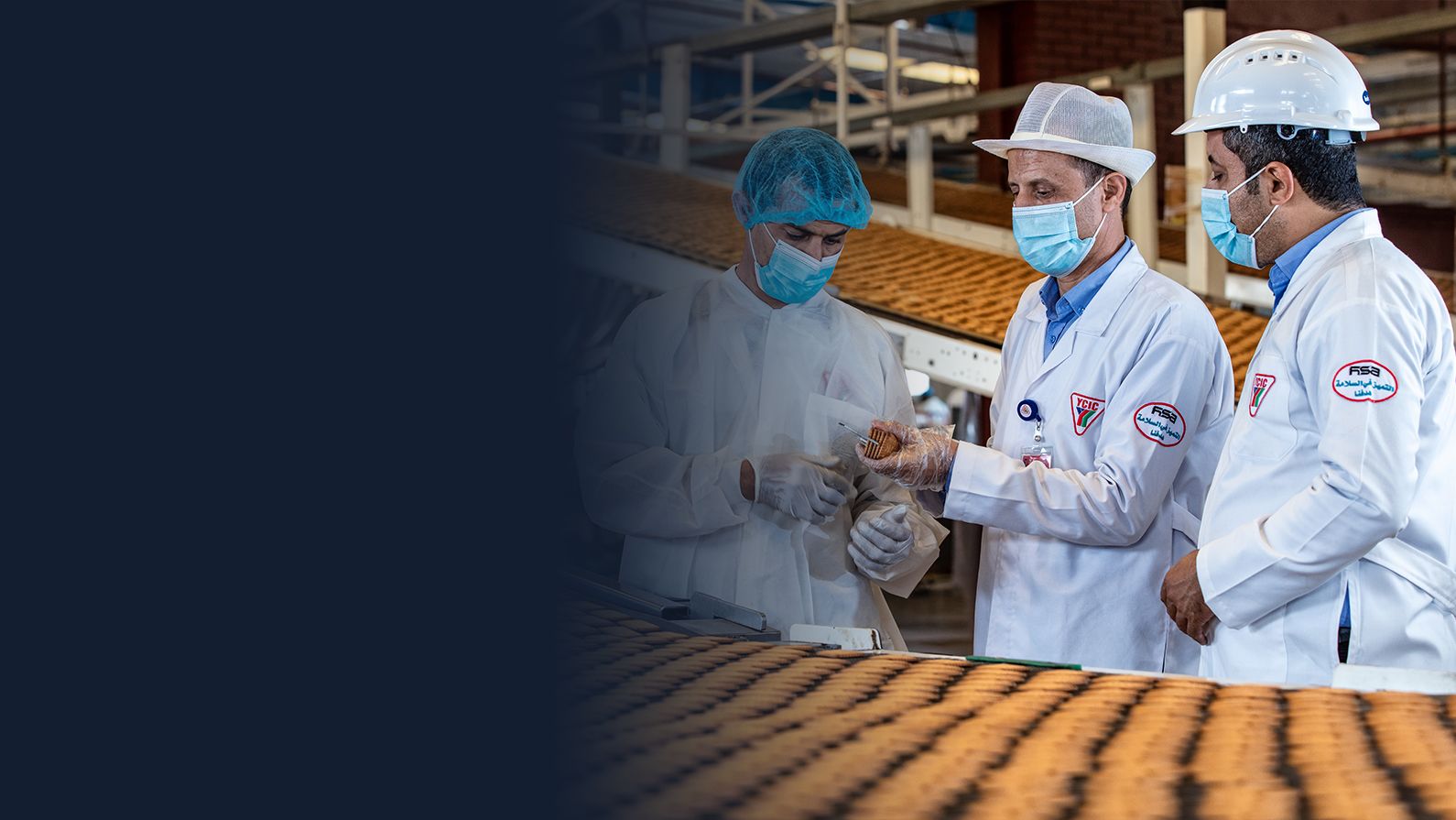 How did you decide on the best strategy to support the people of Yemen during these challenging times?
Nabil: When the crisis started, I remember my brother and I sitting in our headquarters with an anti-aircraft gun shooting close to our office, tanks rolling across our street, and us trying to figure out what we should do. We had 20,000 people working for the group, and because the majority of food is imported to Yemen, millions of Yemenis rely on HSA for the most basic, fundamental goods and food supplies. We realised there were only three choices: shut down, slow down or continue business-as-usual. We chose business-as-usual because it was the only option that would protect our employees and ensure the country remained fed.
We knew that in order to succeed, we needed to adapt. So, we created crisis teams, one headed by me and five more across the country, which manage the complex logistics of importing goods into Yemen despite air, land and sea restrictions. The plan ultimately allowed us to continue the supply of food. So, I believe that adaptation and innovative thinking are more important than ever for our country and our future.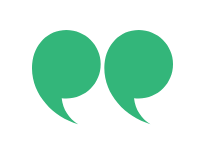 Today, our products are much healthier than many that come from outside the country. Contributing this way to society aligns with our values, but it also helps us maintain our strong reputation and supports our market share.
Nabil Hayel Saeed Anam, HSA Yemen's Managing Director and Board Member of HSA Group
---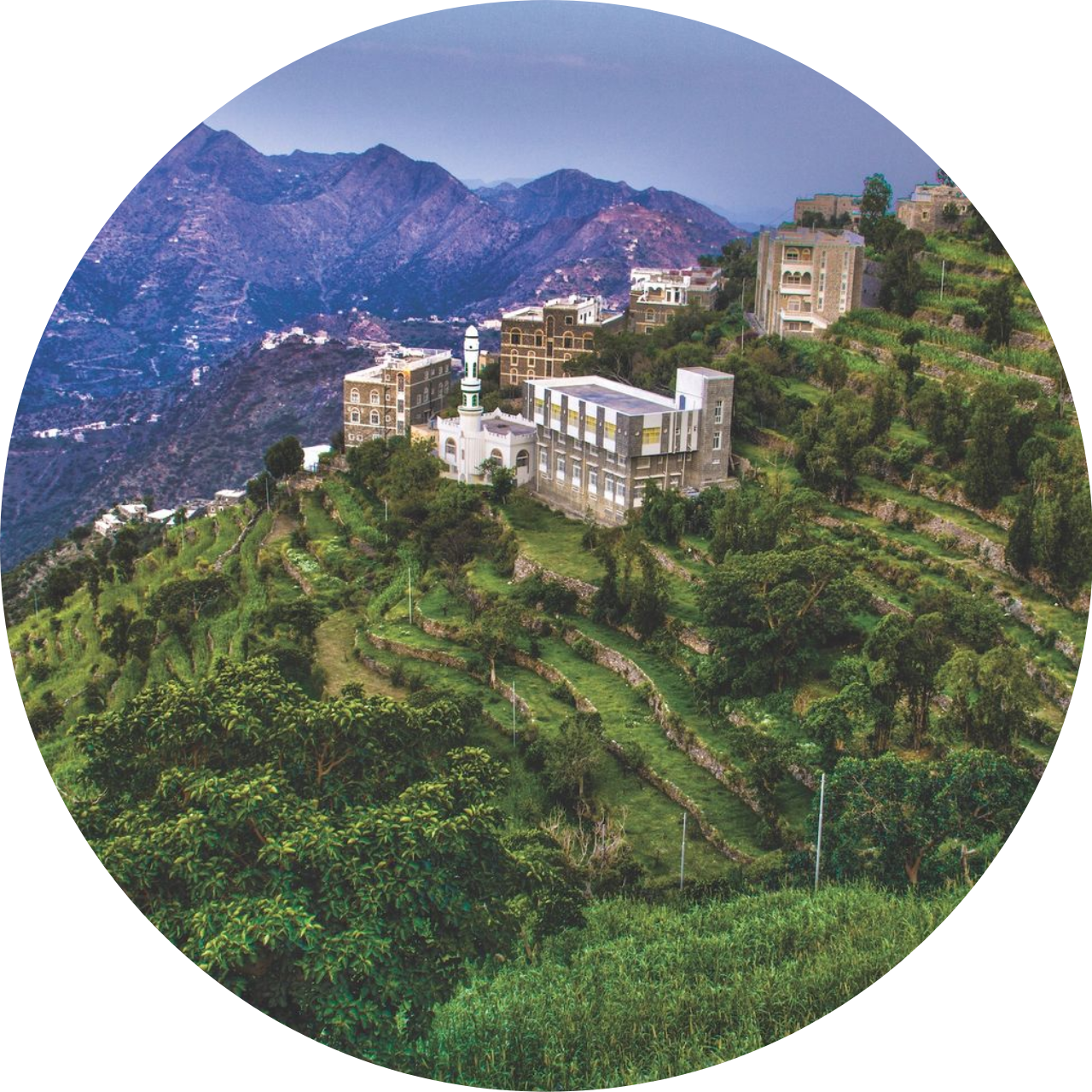 If you want sustainability, you have to look at your employees, you have to look at the society that you are working on, you have to look at the customers that you're serving, what you're providing, because that will continue for generations to come. And when you embed these values into the business, into the family business, this will continue.
HSA has over 70 next-generation members who have joined the family business. What steps have you taken to help them navigate today's changing business environment?
Nabil: HSA has grown to where it is today by investing in the future of the next generation. We are very fortunate that our founders established a constitution for the family business in the early 1970s. It has developed over time, but it continues to set the criteria of how business and family issues correlate to each other. I believe our family is in a unique situation where 98 per cent of family members join the business after they graduate. Now with over 70 members involved with the business worldwide, we have more challenges and need to develop more ideas as a result.
In Yemen, we launched our transformation initiative in 2018. We want our operations to meet or exceed global business standards. Our Transformation Journey is centred around a clear goal: to lead in the future, as we have in the past. To make this happen, we're putting more into our business than ever before.
We are reinvesting in our people, infrastructure and future, even in wartime — which many are sceptical about. But you can only manage a crisis for so long. At some point, you have to turn your attention back to growth and innovation. So we are growing the organisation globally while also investing in Yemen, building and maintaining essential infrastructure, and upskilling young Yemeni talent to support Yemen's workforce of the future.
I believe this initiative will make our next generation, and the generation after them, very proud of our family legacy. They will see first-hand the progress that can be achieved through innovation and how business processes and entire ways of thinking can be transformed.
Image: HSA Group is committed to significant investments in R&D. Image courtesy of HSA Group.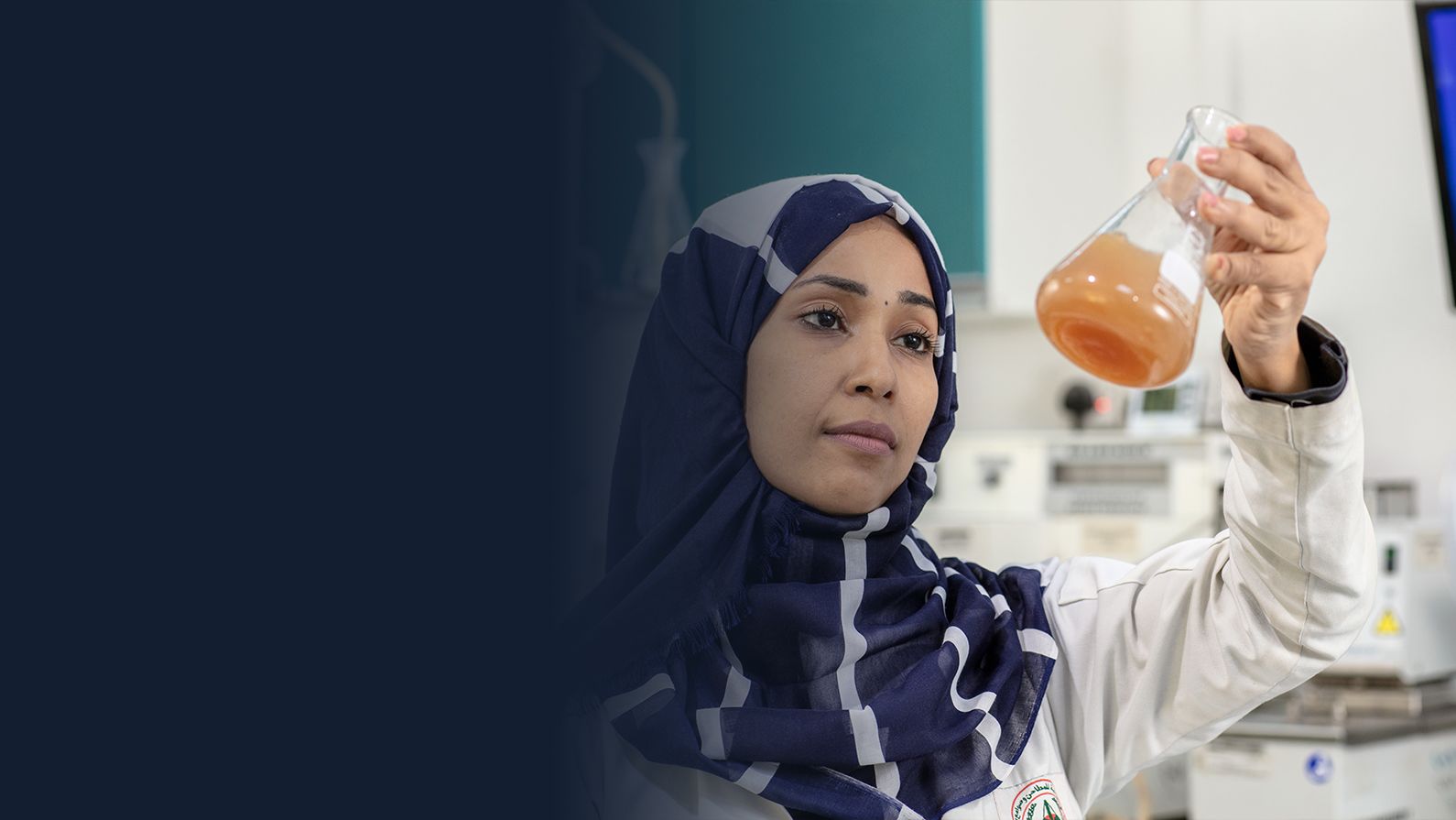 What advice would you give other family businesses around the world that want to have a similar positive impact on their communities?
Nabil: As a business that has existed for nearly 85 years, we know the power of long-term vision and prioritising longer-term returns. We don't believe in cutting corners to generate quick profits. I believe that everything starts with a purpose, and family businesses need to find out what that is for them. Do they exist solely to make money? Do they want to make a difference in people's lives? We are a private business, and of course, we want to make money. We want to grow. We want to innovate. But we never want to lose focus on our purpose. For us, our purpose is to bring happiness to the lives of those we touch with courage. Family businesses should realise that they are on a journey and consider what they are leaving behind as they travel along. As their future generations look back, will they see nothing but a large bank account in Switzerland, or will they see a positive legacy wherever the family business operates? I truly feel that asking those questions and being honest about the answers is the most important thing for any family business.
However, the shifting views on sustainability are forcing the hand of many businesses. It's entirely possible that monetary success will be closely tied to environmental and social objectives in the not-too-distant future. But for families who do want to leave the world better than they found it, the key then becomes embedding those values for future generations.
Lastly, I think families should ask themselves if they've done their best in whichever approach they take. It's something I convey to the next generation, just as my father and his brothers communicated it to me. Do your best every day.
Beyond navigating through this current time of strife, pandemics and economic downturns, what are your wishes for the business and its future generations?
Nabil: We fully embrace our founding principles, which help us drive significant change through investment, transformation, adaptation and evolution. I hope that our family business is led in the same manner as it was in the past in the future. That means I want our leaders of tomorrow to be courageous and innovative and to think long-term.
I want the business always to have a positive impact wherever it operates. I would also like there to be a culture of optimism, regardless of the challenges. I'm a big proponent of finding the good in any situation and have seen how that can lead to opportunities. And, of course, I never want anyone to give up. As long as there is a will, there is a way.
Today, we're very proud as a family. The transformative journey we've already undertaken and the clear direction we're heading in holds enormous potential. We are in the final stages of preparing our next strategy for 2022 to 2025, using everything we've learned from the challenges of COVID-19.
We're no longer troubleshooting; we're building and growing. But the hallmark of any initiative we undertake will always be investing in the places and people that have enabled us to take this journey as a family business. I can think of no better investment for the future.
Image: As part of its mission to support Yemeni communities and contribute to the UN SDGs, HSA continues to innovate and develop healthier, vitamin-enriched foods for its customers. Image courtesy of HSA Group.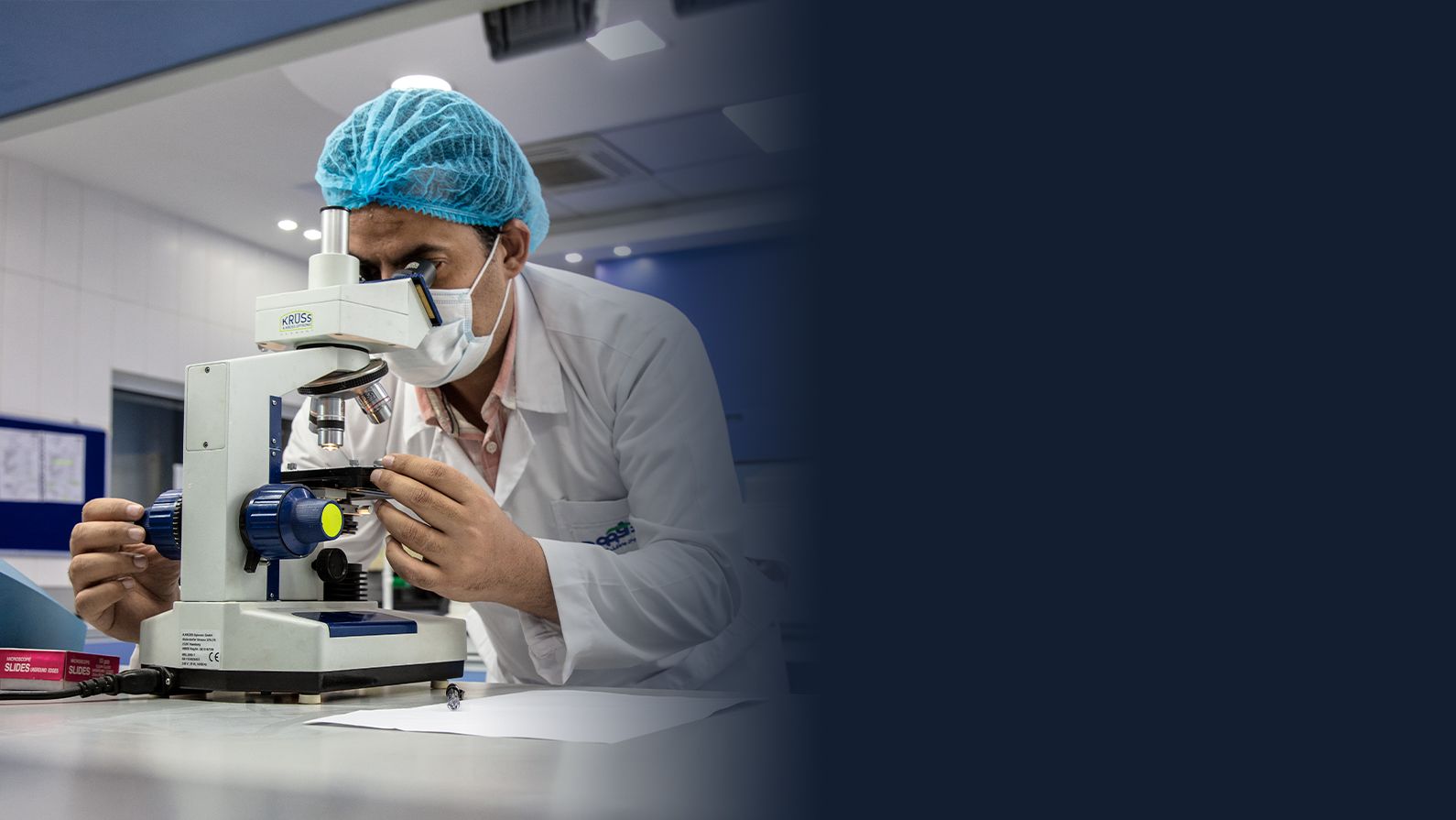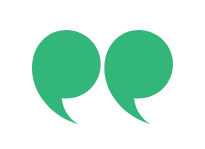 It's entirely possible that monetary success will be closely tied to environmental and social objectives in the not-too-distant future. But for families who do want to leave the world better than when they found it, the key then becomes embedding those values for future generations.
Nabil Hayel Saeed Anam, HSA Yemen's Managing Director and Board Member of HSA Group
---